The NYC DOE Job Search Workshop gives you the opportunity to strategize around your job search with the support of our team. As such, we are offering a 60 minute Job Search Support Workshop that serves to do the following:
Frame the NYC DOE job search in a way that enables you to set reasonable expectations for your search
Identify your parameters in regard to geography, school community, and certification and content area
Develop an action plan for your job search given what is in your locus of control
Accept a position and understand the process to complete onboarding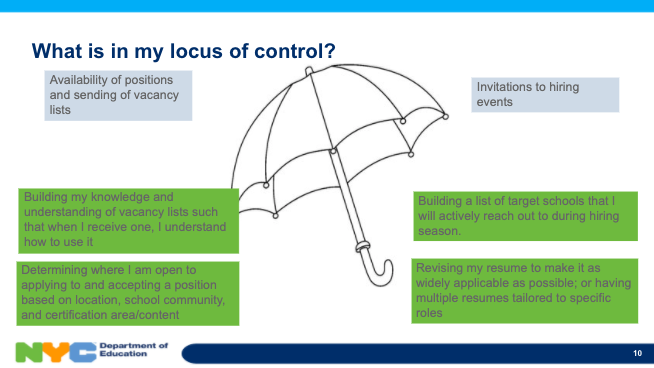 The Job Search Workshop is scheduled monthly from the winter through the end of the summer. Each workshop is identical, so we encourage you to attend at your earliest convenience, and you are welcome to attend more than once if you'd like a refresher.

We look forward to seeing you in attendance.
Due to space limitations, this workshop is by invitation to eligible candidates who have completed an application in the New Teacher Finder. Invitations are sent via email. We look forward to meeting you soon!