If you are experiencing issues with adding your certification information and you are receiving an error code, make sure that the following information is filled out:
Certification date should be

in

mm/

dd

/

yyyy

format. For example: 05/30/2020. If the date is not

in

this format,

you will receive an error message.

(

S

ee

image

below highlighted in

yellow

)

Make sure that you cl

ick on

the

box next to the

acknowledgement

statement: I

have read and understand the certification requirements for being eligible to teach with the New York City Department of Education

.

(

See

image

belo

w highlighted in

yellow)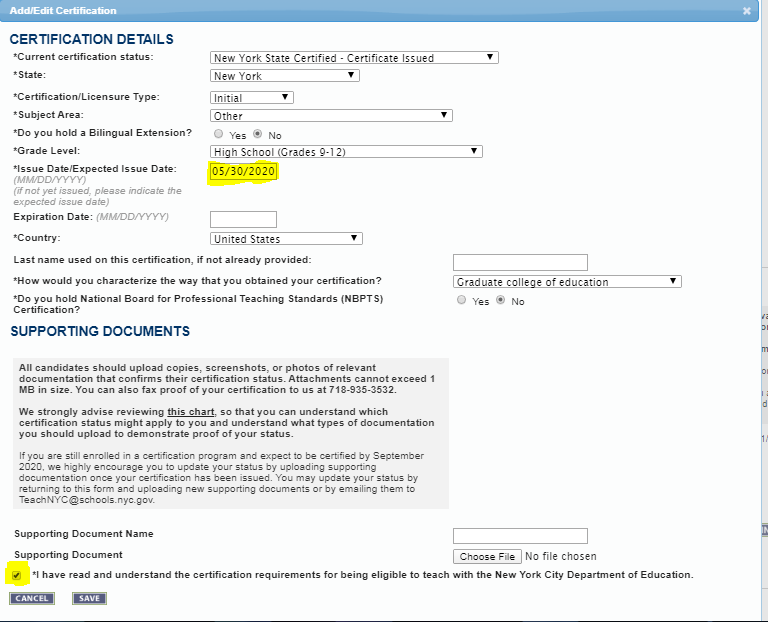 If you continue to experience issues adding your certification information, contact us via our Online Support Center.